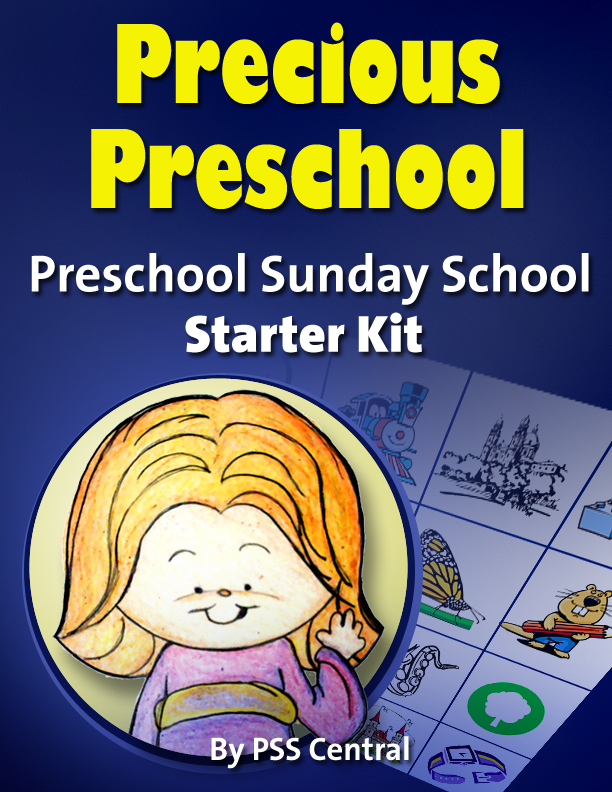 If you want to start a preschool Sunday school program in your church, but aren't sure how to start, let us help! Precious Preschool Sunday School has a 56-page eBook that helps churches set up and organize a brand new program for children ages newborn to 5 years old.
The eBook includes information for each age group, including what supplies are needed in the classroom, suggested curriculum to use, typical schedules for each age group, plus lots more information you need to know before accepting children to the program.
Other topics covered in the eBook include:
Disciplining Children Properly
Working with Special Needs Children
Starting a Puppet Ministry
Screening and Training Sunday School Teachers
There are fun and unique teaching ideas included to make Bible lessons fun and interactive. Use Bible foods to make nutritious snacks, or create lively bulletin boards that children help build. There so much information included.
Plus, there are tons of forms and planners to use immediately! Some forms include:
Field Trip Permission Slips
Weekly Lesson Planners
Medical Release Forms
Reimbursement Forms
And many more!
This is a consumable workbook that has room for your personal notes, so you can tailor your Sunday School Program exactly how you envision it. All materials included in the eBook can be reproduced for one church only, but for multiple people within the same church.
Go ahead...It's FREE!
Individual Forms
(These forms are included in the eBook above also.)